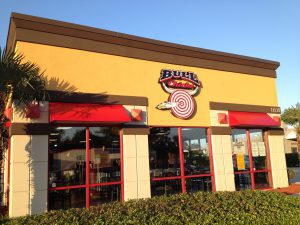 Growing companies are always evolving. As a business grows and changes, the base of operations may not be suitable for their current needs. A commercial renovation may be just what is required to push the company forward successfully. Sometimes this involves making the working environment better for their team or even re-branding the business itself. Whatever the reason, ZITRO can help make those ideas for change a reality through the commercial renovation process.
Our company has worked with entrepreneurs in a variety of different fields, such as retail shoe stores, franchise food restaurants and medical offices. One of our all-time favorite challenges was transforming an old diner into a fully functional and modernized gym for high end personal training.
In the top picture ZITRO was hired by a local couple in Baton Rouge to convert an old Arby's restaurant into Louisiana's very first Bullchicks Food Franchise Restaurant. The project consisted of the complete interior renovation of a 3,500 square foot commercial building.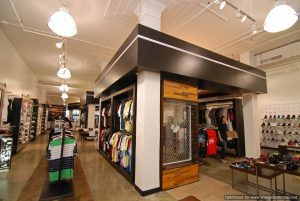 In the next picture ZITRO was hired to partner up a NIKE design team to renovate a retail clothing store in the bustling downtown of Canal St. in New Orleans. The project consisted of a complete interior renovation of a 4,000 square foot commercial building which included new modern finishes and the decor to match.
And in the following picture is a recent Baton Rouge Commercial Renovation for Barnes & Noble. We completed this in record time. And the other picture is a recent Baton Rouge Commercial Renovation for Hilton Garden Inn.
No matter the state of the current business space, ZITRO has the experience, talent and persistence to ensure your project reaches the desired outcome. Whether you are in need of a complete interior and exterior renovation for your existing location or you are just starting out in a new space, ZITRO is your preferred commercial renovation and remodeling contractor.
In addition to commercial renovations and remodeling, ZITRO is a leading commercial construction company for build outs and build to suit projects.
Contact ZITRO today so we can become your preferred commercial renovations and remodeling contractor.