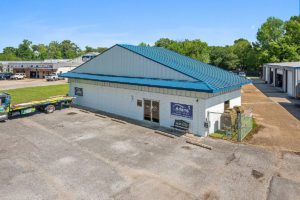 Commercial Roofing is completely different than residential roofing as we will explain here with a an example of a leading auto collision specialist servicing Baton Rouge and surrounding Parishes for about 15 years. And while this story is designed to show off our expertise, we also want to take a moment to suggest you visit Adam's Collision to see all their specialties for your automobile.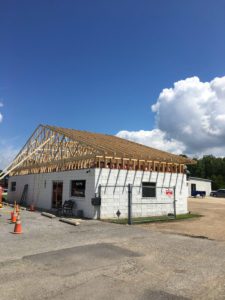 The challenges that commercial building owners face and the solutions are not comparable to the residential roofing ones. Many people don't realize these differences, but it is important to realize these two industries are not the same, there are differences, and they should be handled differently.
This new roof as you see above offers the owners much better water protection by having a sloped design. The front of the building was lined with a 36″ inch deep soffit to allow customers cover while entering the shop or waiting outside.
We will show you some highlights of the roofing construction process. The goal was to frame a new roof system on top of an existing flat. The existing walls had to be elevated two feet on a frame before starting the new roof construction.
Following is a new gable style roof frame built on top of the new 2 foot knee walls. The walls were then covered with vapor barrier and wood trim before the metal panels were installed. The second image shows the standing seam metal roof system being installed. All of the panels were custom cut to fit the new roof.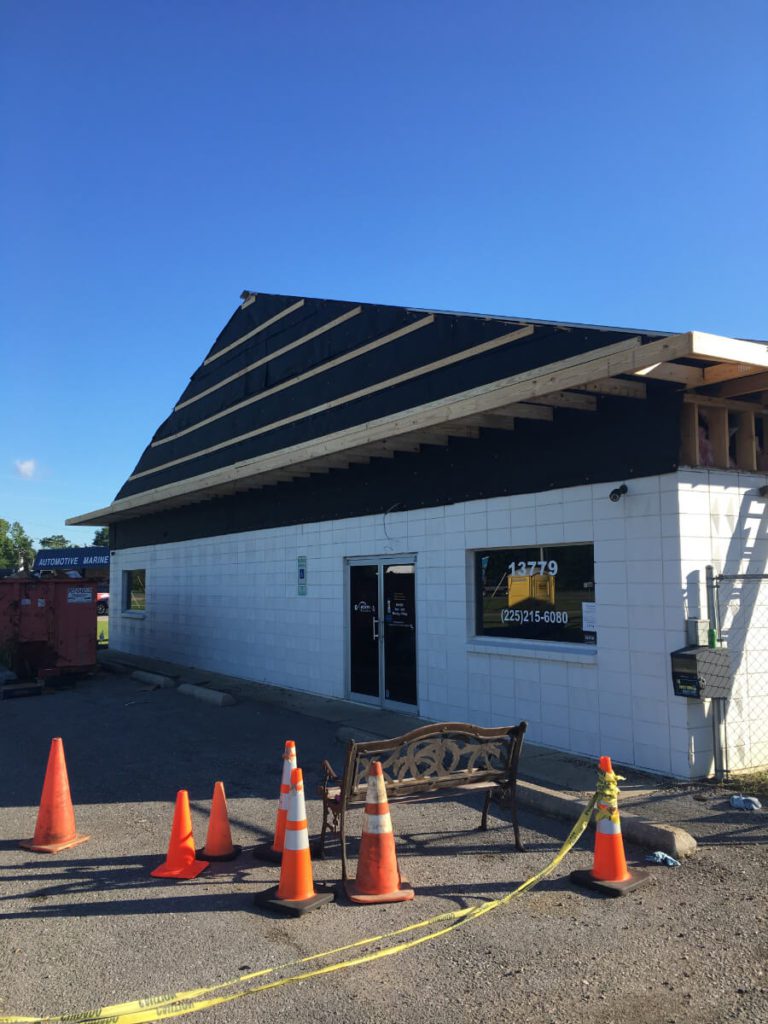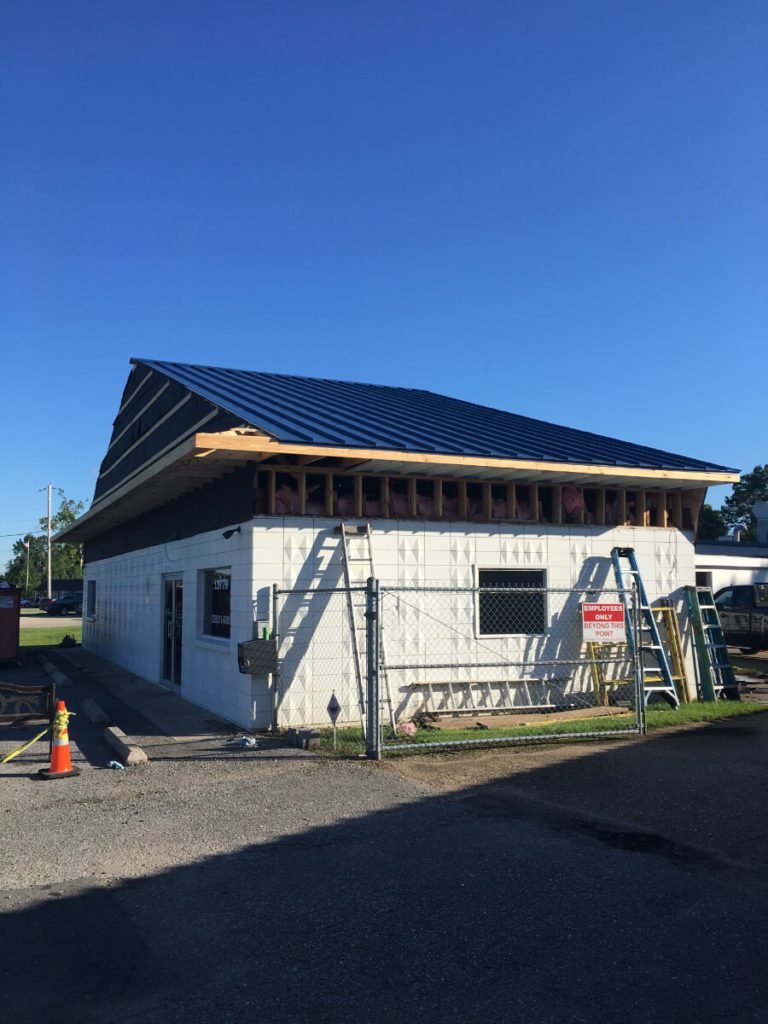 Now we go to the back to show how we were working on the front office towards the back where the car repair and body work is done.  The repair shop had no roof issues so we were able to leave that alone.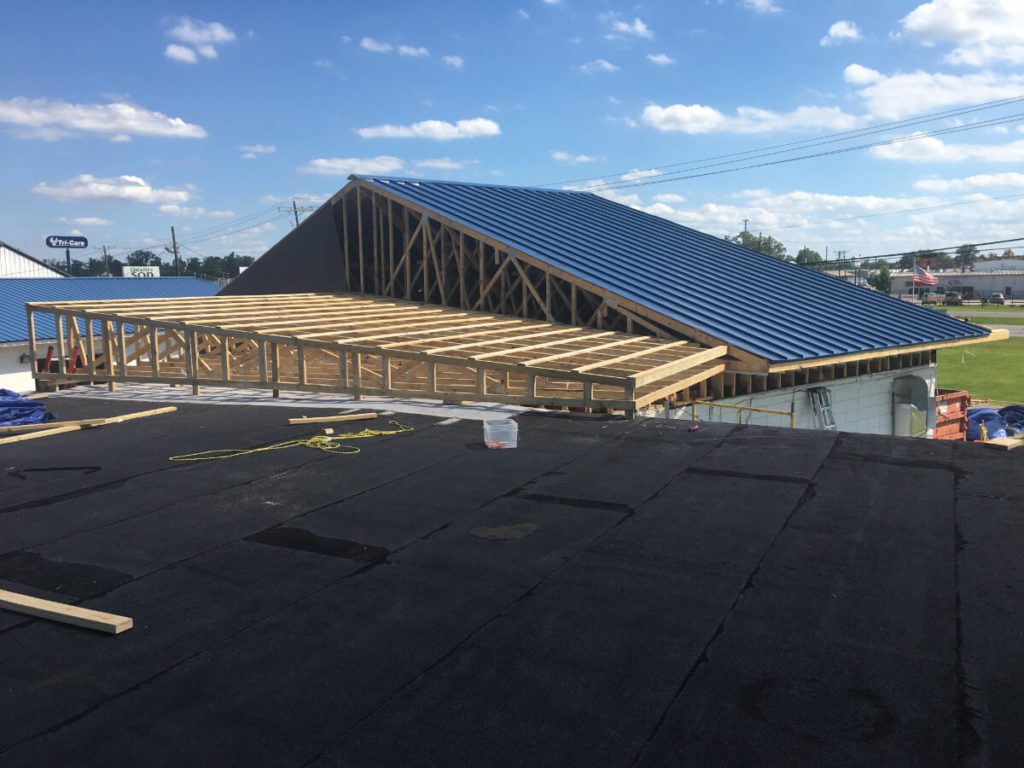 And now we go back to the front to see the roof, exactly as you would see it whenever you come by to have them work on your automobile.  Tell them ZITRO says Hello too.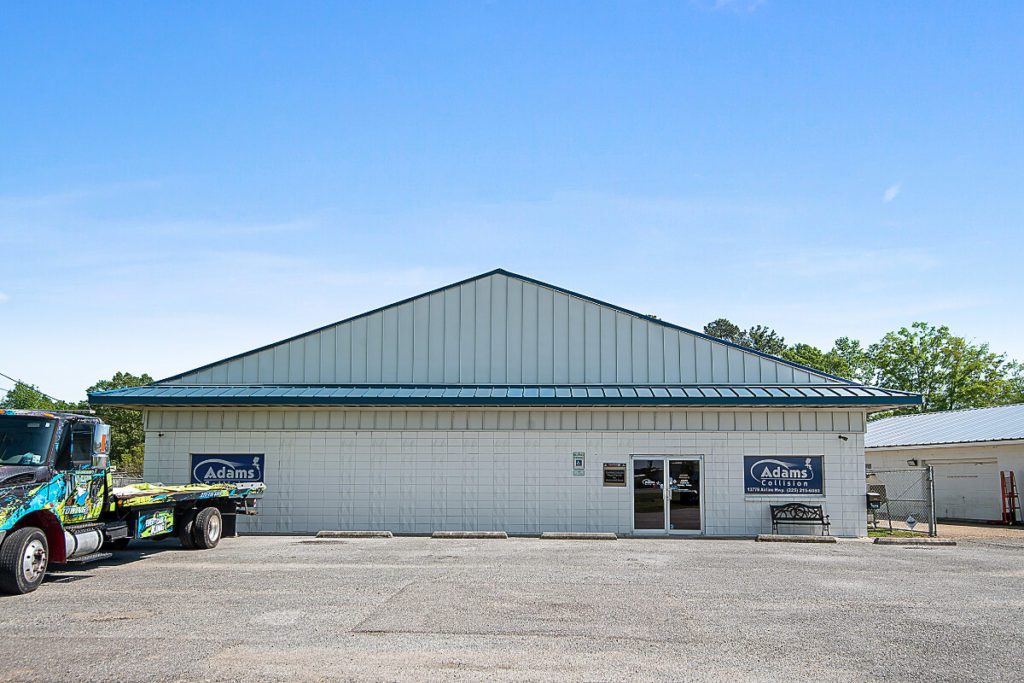 Contact ZITRO  today to be your Commercial Roofing Contractor.